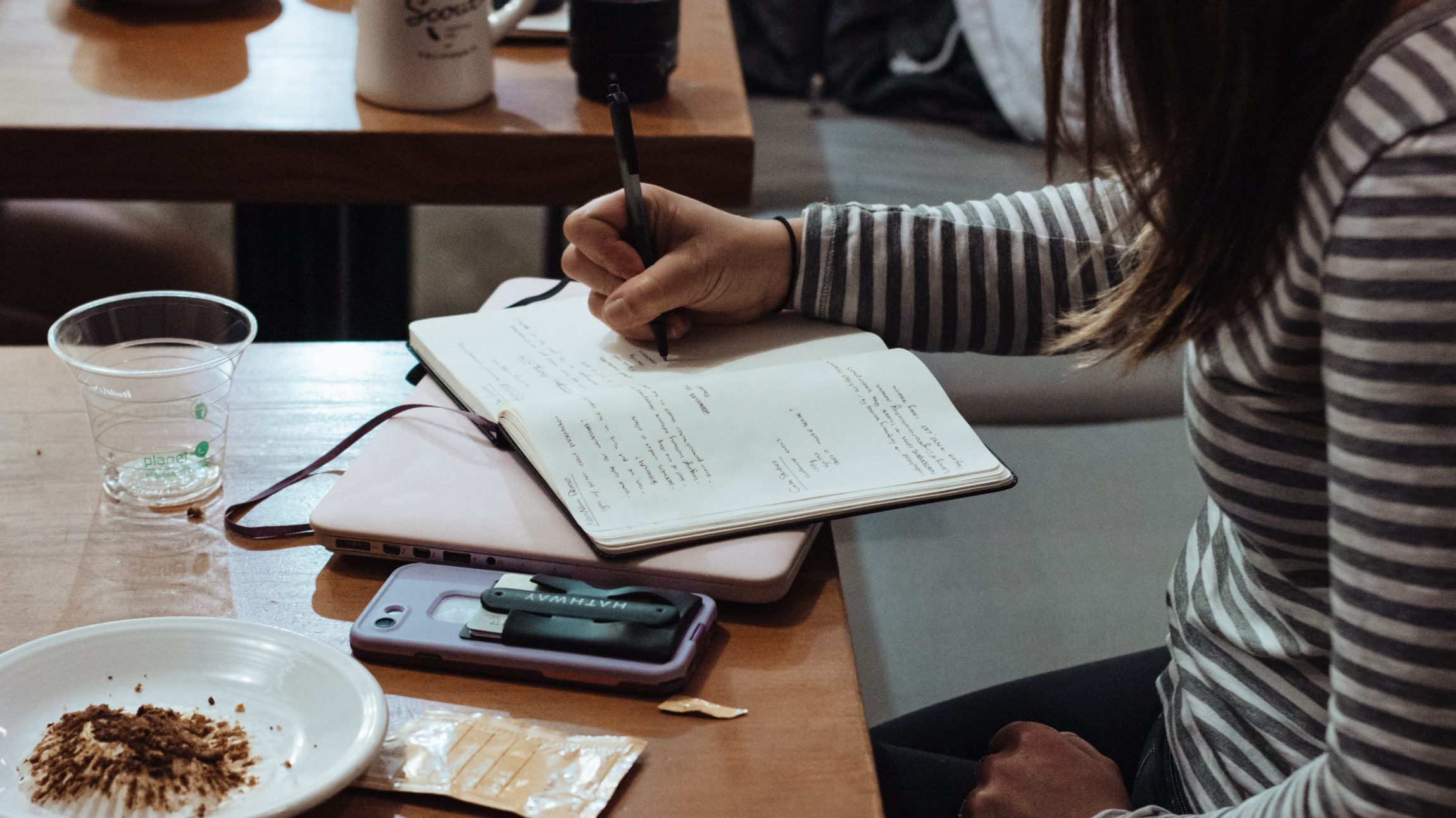 Self care on the go tips
Self care on the go is possible, we often just don't start trying. Especially the busy people are desperately in need of some extra self care throughout the day. Here are some self care on the go tips for those of you that want to improve your self care habits.
Breathing techniques
If there is one thing you always have with you, it's your body. Breathing techniques are amazing to interrupt the pattern of stress on busy days. You'll always be able to find three minutes to yourself to use one of these techniques. There are several, 4-4-4 breathing, short meditations, 4-7-8 breathing and even short forms of self-hypnosis. All that can improve your body's stress reaction and you can link work breaks to a reduction of stress in your brain.
Audiobooks & podcasts
Almost all of us have our phone, a mobile plan and headphones. So whenever you need to walk somewhere, sit in public transport or when you're in your car: Listen to something calming or interesting like a podcast about something you want to learn, or you're like me and listen to true crime stories. If you want to invest in yourself you could also subscribe to Audible* and listen to an audio book. Learning is self care, using your imagination is self care.
I might be working on a podcast and you mit wanna follow this account on Twitter to stay updated about it.
Voice memos to friends
Being busy and keeping up with friends doesn't really have to be hard. Fill your little free moments with sending friends voice memos and listening to their answers. That way you don't have to sit there in the evening when you're tired and think, "Sh*t, I still haven't talked to my friends since Sunday." Been there, done that, solved it.
Water instead of coffee
Stop pumping yourself full of coffee. It's not only kind of an addiction if you do it all the time, but it can also make you more stressed than you already are. Try to drink more water instead. It's better for your body, especially your skin and concentration. I feel like I don't really have to explain much more about water, other than the fact you should be implementing it more. I always carry a specific water bottle* with me that made it a little easier to remember (and it's self-filtering).
Mindful walking
Yes, this is a thing and people are not talking about it enough. Mindful walking take a little longer than any other mindfulness practice in your day-to-day life. Mindful walking is all about breathing deeply, feeling the ground you walk on and listening to your surroundings. That only works with slower walking, so maybe plan in more time between two tasks or appointments. Just like the breathing techniques mentioned above, this can dramatically decrease your stress levels.
Do you want to challenge yourself to do a little bit more self care every day? I have a full 30 day challenge + eBook in my freebie area. Get it delivered right to your inbox by joining my newsletter squad below:
Did you enjoy this posts? Share it on Pinterest:
Self Care On The Go Tips by Rabea