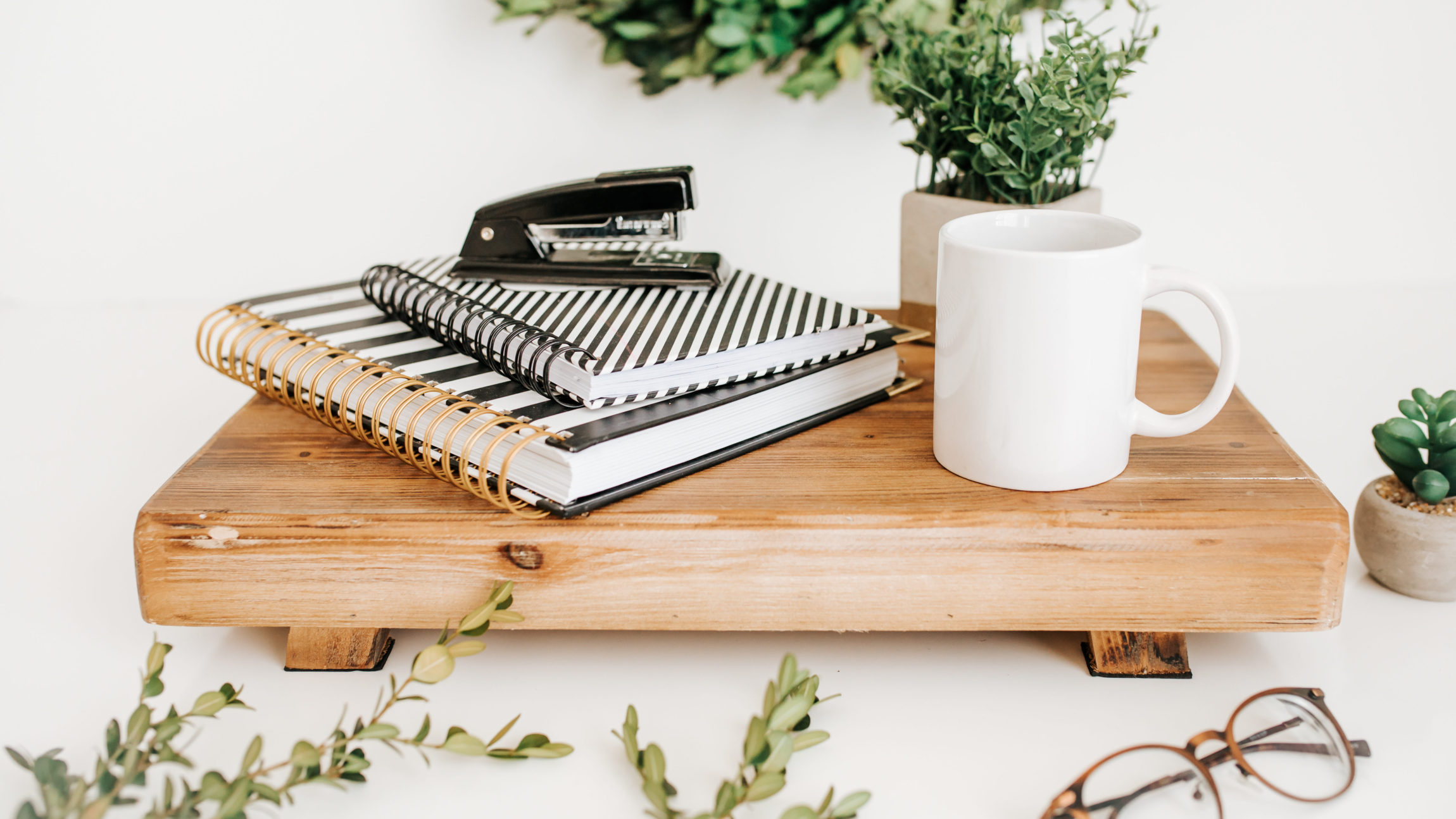 What I learned from the book "Getting things done"
I just recently finally finished reading "Getting things done" by David Allen. The book is about managing your time and living a more organized work life. That's why I wanted to share with you what I learned from the book "Getting things done".

*This post contains affiliate links.

Priorities
There are a lot of lessons in this book that have to do with setting your priorities. The first on would be sorting everything you do and plan after urgency. Sorting out your digital files is less urgent than sending out a few important emails. Another great priority lesson is giving everything a time frame. If you have a deadline for things you'll see what is urgent for you personally. Some things can wait a few months and some deadlines are this week. And with having low and high priorities comes a lot work. Outsourcing also is something that is talked about. If someone else can do it for you and it makes more sense let them do it for you. That can be your partner doing the laundry cause you have a day full of tasks or an assistant writing your emails for you.

Problem solving
There are a few good tips on daily problem solving in the chapters of this book. The first is so easy that you should already be doing it. Every task that takes you less than 2 minutes on your to do list should be done immediately. Another great thing that is talked about is multitasking: It's really not good to multitask, surprise! Singletasking is making your work so much more effective. If you procrastinate something a lot and over and over again you should go over it again cause it might not be meaningful enough to you or you procrastinate because you are scared of doing it and reaching the next step. And another great reminder is that there are no problems only projects. What a nice way to look at life.

Braindump / Brainstorm
If you want to get things done you should know what "things" are and that starts with a braindump. You just write down everything coming to your mind that you need to remember and do and you will have a long list that you can sort after urgency. If you have that list done you wanna go through a trigger list provided in the book to get even more things out of your head that you need to do. Upcoming events, health, household and a ton of other things are on that list and will get every little bit off your mind.

Routines
We all know that as humans we are prone to follow a routine and that's why it is hard to end old habits and start new ones. But there is a great Weekly Routine he presents in this book that you should really check out. I think it's especially good for people with their own business. And another thing that works great is false deadlines. If you have to give something to someone in 2 months make a deadline that's 2-3 weeks before that and you will see it helps to procrastinate less.
Of course I'm not giving you the whole book in this blog post and that's why you should really check it out yourself. I loved the way it's written and the little graphics in there. If you want to support this blog you can buy it through my affiliate link that I make a little bit of money off without you paying more for it. It's a win-win situation for both of us. HERE is the link for the book on amazon. Tell me how you find it if you buy it!
Weekly Reviews
Another thing that I started doing after reading the book were weekly reviews. Looking back at your last week and planning the next one with that information in mind helps me a lot with staying focussed on my goals. I made a little Weekly Review Cheat Sheet for my newsletter subscribers that you can get by signing up below. Or in case you want to know my full plan to keeping my life together and having it stay that way, you can also check out my workbook HERE.
Did you enjoy this post? Share it on Pinterest: