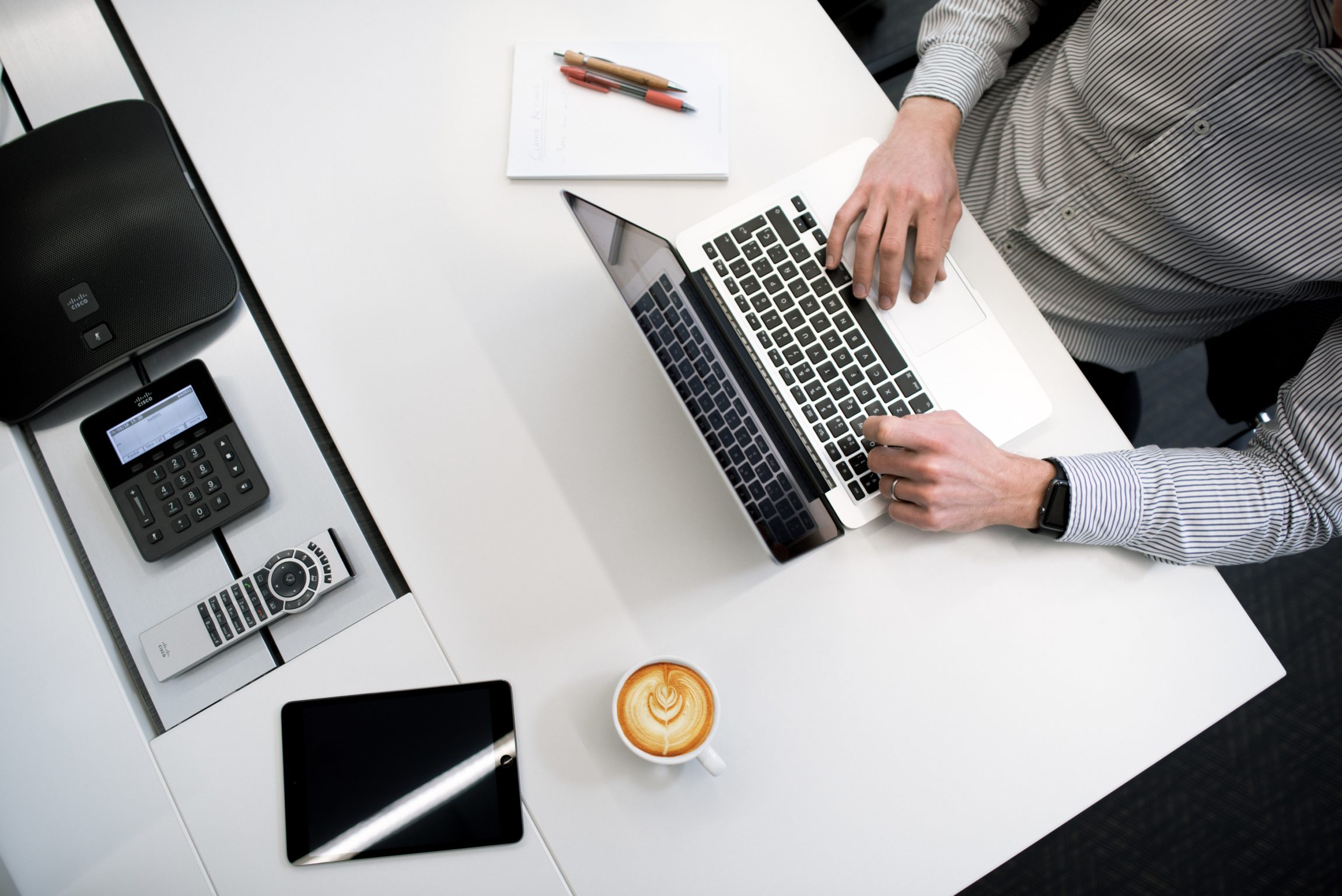 Sales Funnels for beginners
Sales funnels sound like they are something super complicated but they really aren't once you understood how they work. Here's a guide on sales funnels for beginners.
This post contains affiliate links.
What is a sales funnel?
A sales funnel is a marketing concept that maps out the journey a customer goes through when making any kind of purchase. The model uses a funnel as an analogy because a large number of potential customers may begin at the top-end of the sales process, but only a fraction of these people actually end up making a purchase.

–Mailmunch.com
The journey of a customer before they purchase something usually has four stages. Being made aware of the product/service (and the problem it solves), getting interested into the product (by a sales page, reviews & free content), making the decision to buy or not to buy and then taking the action. In every step people will obviously decide to click away. Not everyone is interested after being aware of the product's existence. Not everyone will make the decision to buy after reading into the product. Some might wanna buy it but can't. There will be a ton of reasons why people won't buy your product and that's perfectly normal.
After this stage you want to work on making your new customers into consistent buyers.

How you can set up one & make it successful?
You probably already have half of what it takes, since the first stage usually is filled by blog posts. Make people aware of their problem and your solution on your blog which you make known on social media platforms like Pinterest or through SEO. Don't already have a blog? HERE is a guide on how to start one.

The "Interest" stage is usually where lead magnets come in. I, for example, provide free value through a freebie library that only people that are part of my email list can access. Tons of bloggers go this route and it's proven to work. Make some free downloadable worksheets fitting to your blog and mention them in your posts to make people subscribe to your newsletter for them. You can set up a welcome email sequence for everyone that is new to your newsletter and generate even more hype around your product. Update that sequence regularly to improve on your wording and to always have accurate information in them. Especially in the beginning of your blogging journey you might change the products and services you sell quite a bit.

Now that people are on your email list you can start marketing to them (you already did in your welcome sequence). Speak to your ideal customers and tell them why your product solves they problems. Give them more free value through interesting emails, webinars and exclusive sales. This stage is where everyone goes different routes, since not everything works for everyone. Also don't forget that you might not make much money in the beginning, since you don't have many subscribers, but the more you grow the higher the chance of selling stuff becomes. It's patience, trial and error…and a lot of reading and analyzing.
Wanna learn more about the email marketing part of this?
This was my post about sales funnels for beginners. I just recently made a blog post about email marketing for beginners that you can check out HERE. I, myself, am still figuring parts of this out, so do big bloggers. The digital landscape and customers change. This is a constant learning curve for all of us, don't try to compare yourself too much, we are all trying to do our best.

You're just starting out? Here are my recommendations.
You're just starting out with blogging or simply search for new ways to further your business? I have a few recommendations for you:
Bluehost – my hosting service for the last 3 years, I'm super happy with it!
Grammarly – this tool makes sure my grammar is right in all my social media posts.
Tailwind – Tired of manually pinning every day? This tool helps you get your pins in front of a bigger audience and I've been using it for a year now.
ConvertKit – Want to start an email list to generate more sales or just to keep your readers updated? This is a great service to use.
Blogging Bossbabe – a course I made for all the people wanting to start a blog and make it successful. Everything you need to know in one place and affordable if you want to save some $$$.
Blogger Starter Pack – a completely free email course that helps you with the basic beginnings of starting a professional blog. Sign up for it down below and get started now:

Did you enjoy this post? Share it on Pinterest:
Sales Funnels for beginners by Rabea