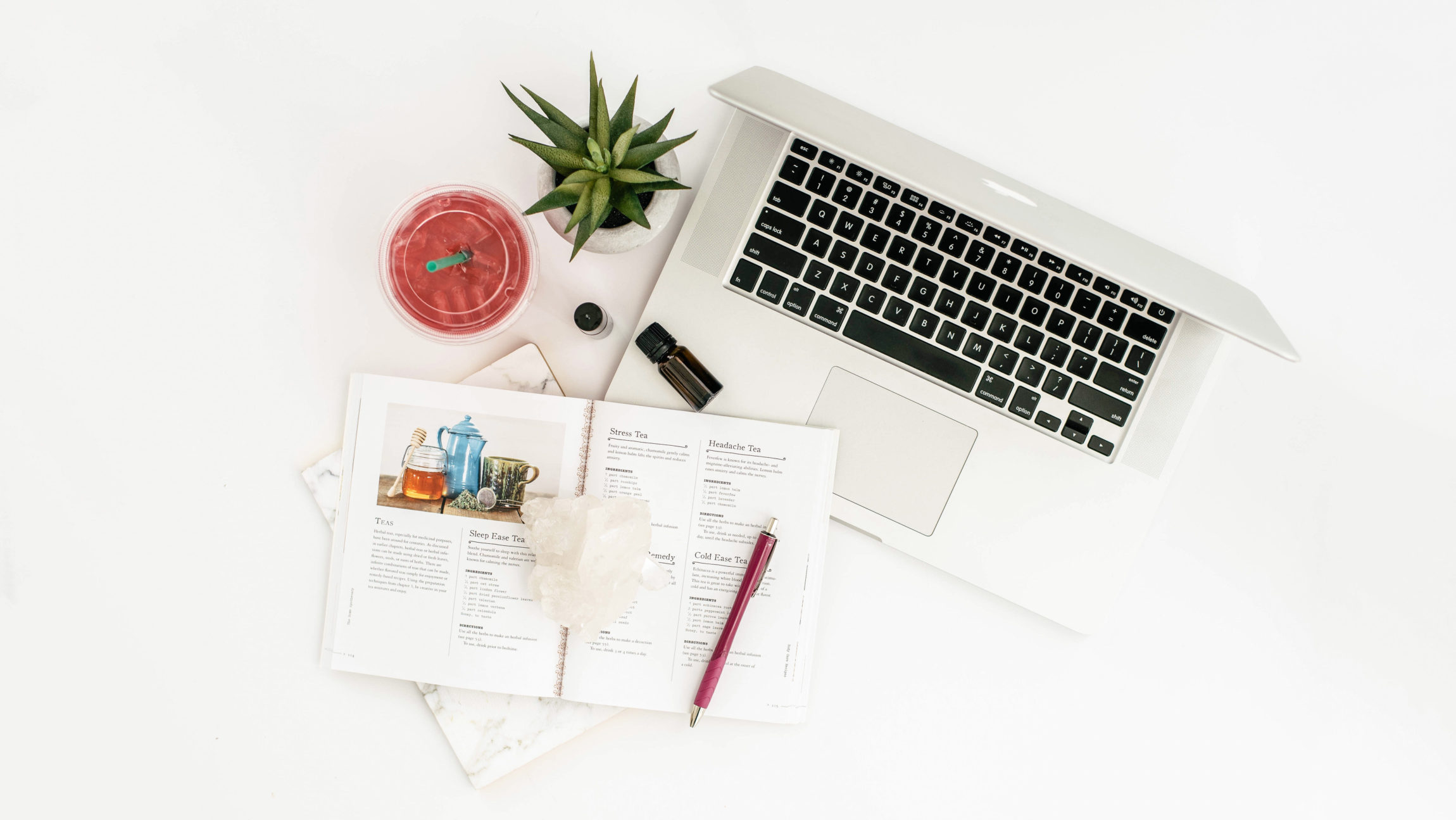 How to plan content
Planning content is the core of blogging. No matter if it is blogging on a website or posting on social media. But how do you plan content? I'll show you everything you need to consider in this post. Stop overwhelming yourself and plan smarter.
If you haven't started a blog yet I can recommend Bluehost* to you to get started. It's what I've been using for years for the blog you're currently on.
Set a goal for how much you want to post
Setting a goal for how much you want to post on average is a good start. Set a minimum and a maximum. My average is 4 posts a month, but sometimes I amp it up to 8 and other times it's 2-3 times a month. You always have to consider emergencies and a longer bout of creative rut or mental health issues. Maybe your ideal schedule is three times a week but in bad times it can go down to one time a week. Flexibility in planning helps you judge yourself less if you can't show up the way you usually do.
Estimate how much content you'll need
Based on the goal you just set you need to estimate how much content you will need. If you post on Instagram 3 times a week and want to plan for the next quarter, you need 36 pictures to post and captions to add to them. If you post blog posts 4 times a month you would need 12 posts for the same time frame. Knowing exactly how much you need to create can be helpful for batching your work but also helps you meet an overall goal even when you slack for a week or two.
Look at trends in your niche
Now it's time to search for inspiration and the best way to do that is by looking around in the niche you're in. This might be easier for some niches than for others. I personally don't know a lot of people that are branded in a way similar to me, so I orient myself on other creative entrepreneurs and self care bloggers. If you are in a bigger niche this will be your go to goldmine. Make a folder with all the inspiration if you want to (on Pinterest or Instagram).
Look at the problems of your target audience
You get followers, readers and a community by solving problems. What are the common problems of your audience. You can go by a general problem area like "my audience tends to be stressed because of work" to more specific problems like "my audience wants to know how to reduce stress to be more creative and build a business." Create a pool of problems to take ideas from to solve.
Look at posts you read or pinned on Pinterest
What you liked will probably work for others too. Look at all the things you've been searching up yourself and see if you can create pieces of content surrounding those topics. Of course you shouldn't copy anyone, but if you've been search up what the best books on writing fiction are and you are a author blogger, you can create a blog posts with your own favorites and some of the books on your TBR list. That would be a great post to make some affiliate income, by the way.
Look at posts that already did well
Look at your top 10 or top 20 posts to see what already did well in search engines or on Pinterest. Usually you can take those and make more in-depth versions of them or rewrite them with different keywords that might work better. Repurposing old popular content works a treat most of the time. You can also interlink that kind of conent better and keep people on your blog or profile. One of my most popular posts is about how to get your life together and I made an entire workbook about it. You can check that out HERE if you want to.
Research keywords in your niche
I already mentioned it on the side, but looking up popular keywords in your niche can give you a lot of great ideas for what to post. There are pages like THIS one where you can type in words relating to what you post and you will see what people usually type in with it and if they typed it in with an entire question you could answer in a piece of content. Most pages won't show you all the statistics of keywords, but in the beginning simply seeing what has been searched by people in general can be a goldmine for ideas.
Plan new posts based on that information
I think this is kind of self-explanatory. After writing down all those ideas you should plan out posts based on them. Some of them might feel more shallow because they answer a simple question in your niche and others will be incredibly in-depth because you went into detail about something you've already talked about before. Outlining your content before writing it gives it room to breathe before you get to finishing it up.
Repurpose old content for social media and new posts
I already said this above, but wanted to go a little more in-depth. This goes more ways than just repurposing old popular content. You can make social media posts based on popular blog posts and blog posts based on popular social media posts and captions that you had. And new social media posts based on the insights of old popular social media posts. You see, this goes all ways, crossing mediums and all. Think outside of the box! Hey, maybe you can even fill an entire Instagram livestream with a popular topic. The ideas are truly endless.
Batch the writing / captions
Haaa, my favorite part that has saved my butt several times before. Batch the writing part of your work. That goes for blog posts and for captions. Write 1-2 months ahead so you don't get stressed out over posting something. This goes back to especially the problems of your audience. Write something that appeals to those needs of your followers and readers. Ideally you always have some extra posts on the side for hard times.
Batch the graphics/pictures
The same goes for graphics and pictures. No matter if they are for social media or for your website. Having most or all visual content done ahead of time saves you a lot of time and stress. I usually set aside specific days to batch both writing and pictures. Does it always work? No. But will you see how you can improve your batching schedule? Yes.
Batch the scheduling
This is a big one. If you have a business account for social medias you can schedule ahead so many things without having to think about it again. Same goes for blog posts. I try to always be ahead at least 3 weeks with my blog posts so I have room to breath and concentrate on optimizing and growing other parts of my business. This is, again, super helpful if you tend to go through harder times mentally. I've only recently had several phases of depression and my schedule flew out of the window, but you can see that I scheduled ahead several times, so there never was silence on here for longer than 6 weeks.
Track your analytics/insights
By tracking I don't mean obsessing over numbers, because you should never do that. By that I mean that you should check in how something you think would work well is performing after 24 hours or checking your follower growth or website traffic numbers once a month. It really depends where you are in your conent posting journey. The fun and passion will always be more important that statistics, but they DO help you get the most out of your passion. I know, for myself, that there are entire months I don't check my website traffic because my mental health is more important than growing the people finding my blog. Do I still want to grow my traffic? ABSOLUTELY! But you gotta prioritize your sanity, always.
I hope this post all about how to plan content helped you to develop a better work-life-balance for the future by batching work. My goal is always to help creatives work a little smarter instead of harder.
In case you want to make your content creation easier you can check out my Instastory Templates freebie and get it sent to you alongside all my blogging advice by entering your email below. Or you could be bold and check out my Blogging Bossbabe course for everyone that has just started their blog and wants to make it into a business. PSSST: I'm currently working on creating new videos and content for it, so grab it while the price is still that low and enjoy the added content in the near future! Check it out HERE.
---
You're just starting out? Here are my recommendations.
I'm glad you enjoyed my post on how to plan content. You're just starting out with blogging or simply searching for new ways to further your business? I have a few recommendations for you:
Bluehost – My hosting service for the last 4 years. The core of every blog is the hosting service it's running on. Without hosting, your blog most likely ends with an ugly .blogspot.com or .wordpress.com. This is the first step towards a professional blog.
Grammarly – This tool makes sure my grammar is right in all my social media posts. It's also just an amazing tool if you also write in your free time, are a student or use Google Docs and dislike their autocorrection.
Tailwind – Tired of manually pinning every day? This tool helps you get your pins in front of a bigger audience and I've been using it for a year now. Pinterest is an important part of driving traffic to your blog.
ConvertKit – Want to start an email list to generate more sales or just to keep your readers updated? This is a great service to use. Remember: An email list is something you own. That's not the case for social media followers.
Blogging Bossbabe – A course I made for all the people wanting to start a blog and make it successful. Everything you need to know in one place and affordable if you want to save some $$$. Check out what's taught in it and you'll be amazed at how much goes into blogging.
Blogger Starter Pack – A completely free email course that helps you with the basic beginnings of starting a professional blog. There is a right and a wrong way to start a blog. I'll help you get clear on what you want. Sign up for it down below and get started now:
Did you enjoy this posts? Share it on Pinterest:
How to plan content by Rabea