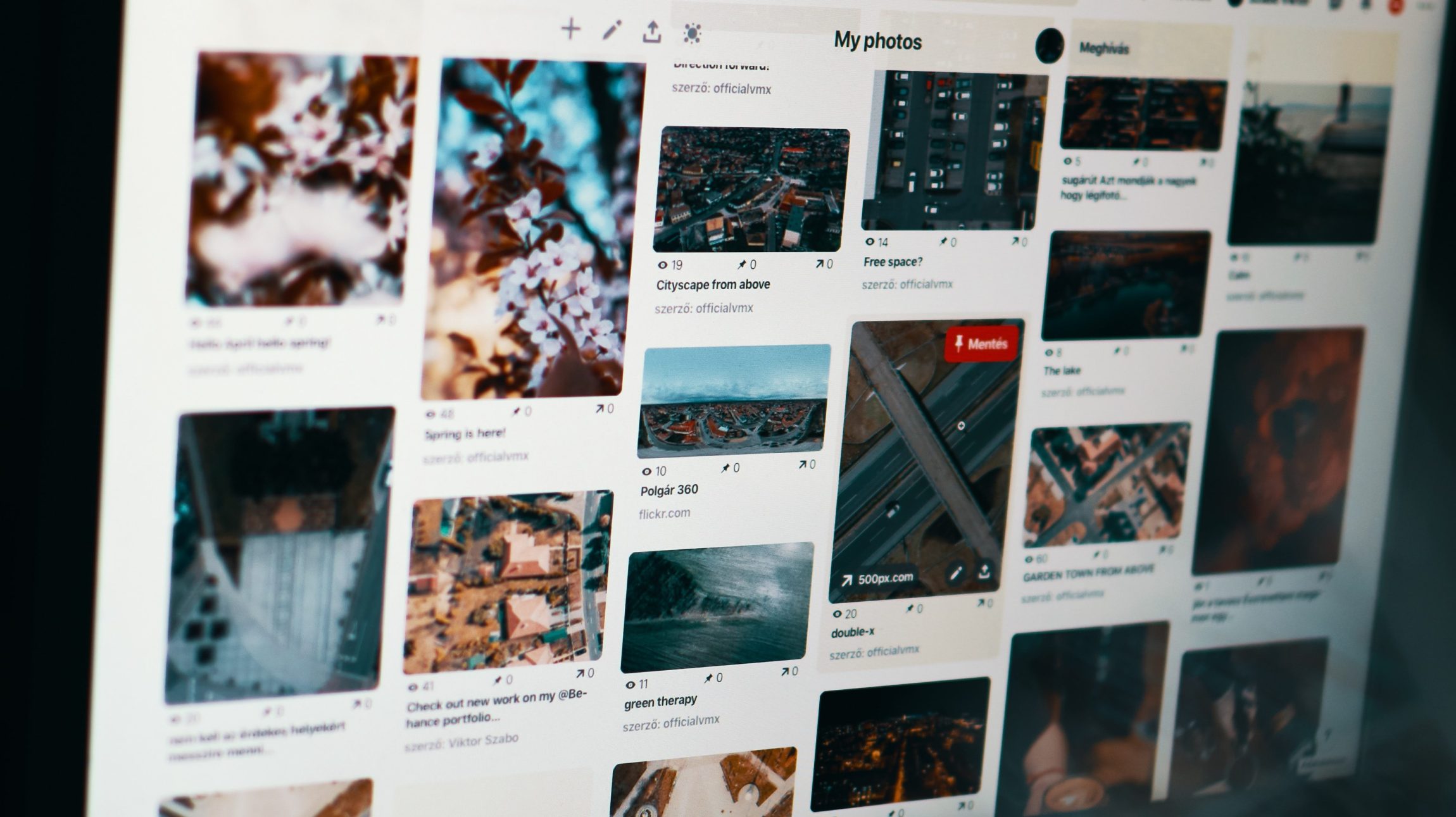 How to use Pinterest for blogging
Pinterest is the number one traffic source for tons of successful bloggers in all kinds of niches. Today I'll teach you a bit how to use Pinterest for blogging. This is part of a lesson in the "Blogging Bossbabe" e-course that teaches you how to start a successful blog correctly.
This post contains affiliate links*
Make a vertical picture to every blog post
If you open Pinterest you will quickly notice that 90% of pictures on there are vertical and that means you should have at least one vertical picture or design for every blog post that you write. You can see tons of examples when you type in a blog title that is common for your niche. Food blogger pins look different to business blogging pins. Get inspired and maybe use templates on Canva (a free tool) if you don't know how to start.

Make your Pinterest Account a Business Account
This is super important for you to see statistics and analytics for your Pinterest account and your pins. There is so much you can find out about your profile (even though I don't check it nearly enough myself. Go to THIS site to change your normal Pinterest account to a business account. That also means you get to try new features earlier than the average user sometimes. AND you can make your pins into ad's when you have a business account. Win-Win.

Have your blog posts SEO optimized with Yoast SEO
This is not directly connected to Pinterest but your blog posts should have good SEO. Since some of the people reading this probably don't know what that is, they should use the WordPress plugin Yoast SEO that helps you with all the steps to make your blog posts more SEO friendly. Once you have that figured out you will also start automatically using these techniques on Pinterest. Naming the picture file right, mentioning the keyword in the description of the pin and the link. Makes a hell of a difference.

Enable Rich Pins
This sounds like a weird thing but it's actually not. Once you have a business account and figured out how SEO works on the most basic level you will have data for search engines in your blog posts and enabling Rich Pins on Pinterest makes those visible and helps people to find your posts easier. You can activate it over THIS website. It saves a lot of time too, that you can now spend with other blogging tasks.

Make it easier for yourself and use Tailwind
Manually pinning on Pinterest everyday can definitely bring you results and it's how I started getting more traffic on this blog. At some point you invest too much time for what you get back and that is the point where I started using Tailwind to automate a big part of Pinterest while also manually pinning every few days. You can even combine both and have the ultimate strategy. Tailwind let's you queue pins for weeks in advance, helps you get reposted by people in the same niche through tribes and helps you put good pins into intervals. You can get a free trial HERE. I definitely recommend it and have a more in depth review coming up.
Wanna try part of the e-course for free? Join my Blogger Starter Kit Email Course that gives you a taste of the course intro topics and prepares you for more:
Wanna jump right into all the knowledge about starting and upkeeping a successful blog? You can check out my course and what's in it HERE.

You're just starting out? Here are my recommendations.
This is how to use Pinterest for blogging. You're just starting out with blogging or simply search for new ways to further your business? I have a few recommendations for you:
Bluehost – my hosting service for the last 3 years, I'm super happy with it!
Grammarly – this tool makes sure my grammar is right in all my social media posts.
Tailwind – Tired of manually pinning every day? This tool helps you get your pins in front of a bigger audience and I've been using it for a year now.
ConvertKit – Want to start an email list to generate more sales or just to keep your readers updated? This is a great service to use.
Blogging Bossbabe – a course I made for all the people wanting to start a blog and make it successful. Everything you need to know in one place and affordable if you want to save some $$$.
Blogger Starter Pack – a completely free email course that helps you with the basic beginnings of starting a professional blog- Sign up for it today!
Did you enjoy this post? Share it on Pinterest:
How to use Pinterest for blogging by Rabea