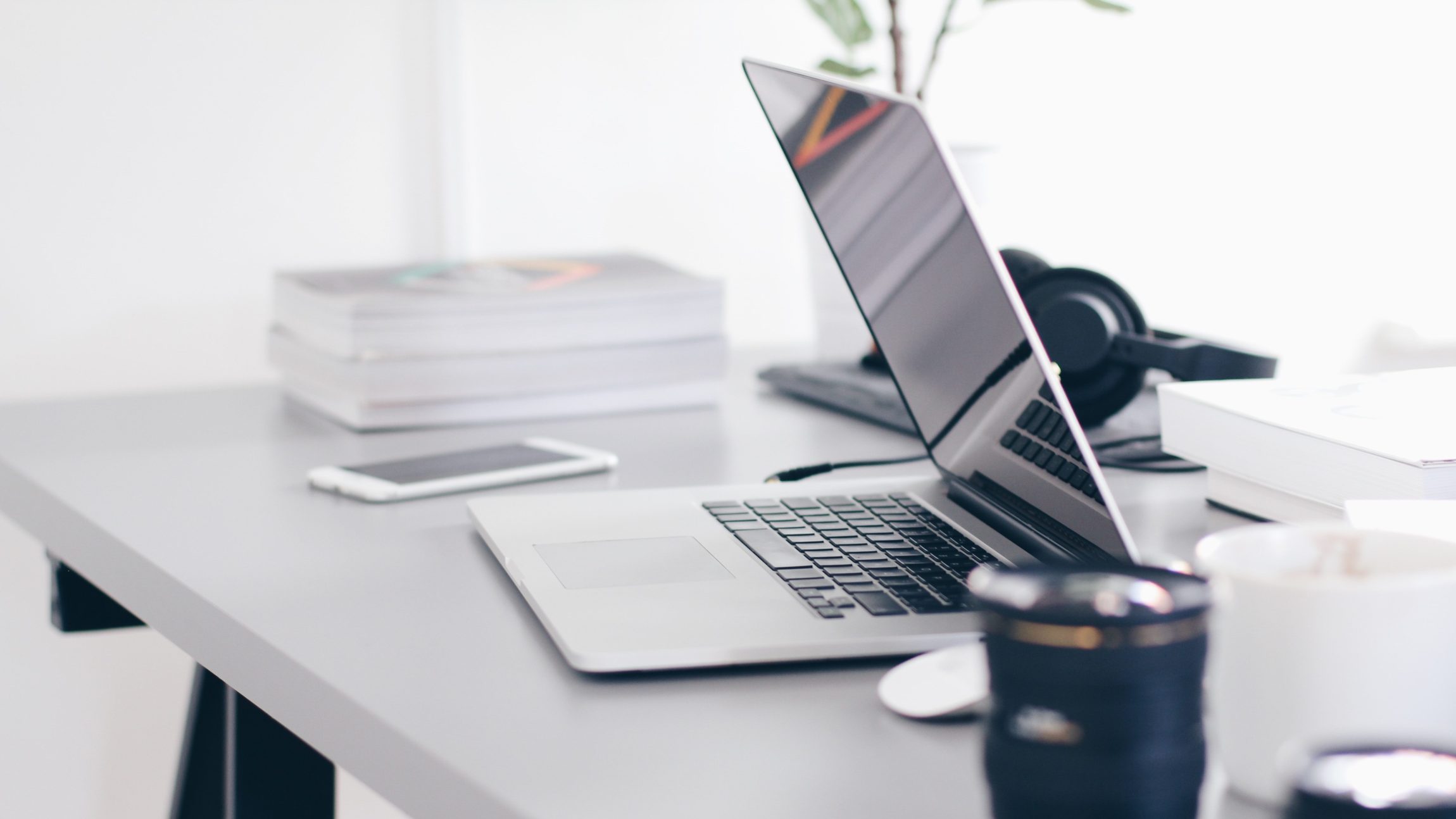 A gift guide for new bloggers
If you know someone that wants to blog, just started blogging or you're a new blogger and don't know what to wish for, this gift guide for new bloggers is the perfect thing for you to get ideas.
*This post contains affiliate links
Ultimate Bundles sells a Blogging Bundle every few months for a limited time frame and it's the greatest gift ever and super affordable! It's on sale right now, until October 7 and has the products of tons of different bloggers included. There are courses, eBooks & Printables that are about every thinkable topic that is connected to blogging. Should be a great gift to jumpstart a successful blog year. They also have an incredible bundle based around productivity at the moment. You can check that one out too.

If the blog journey hasn't even started yet, you might want to consider buying the website hosting as a gift. Bluehost is what I personally use and what tons of bloggers recommend. It is super affordable and offers extra security for your website. You can check out their different offers HERE. I've been using it for 3 years and couldn't be happier. Bluehost was the best thing I ever invested money into in regards to blogging, but see for yourself.

A blog design
If the blog journey is still in its early stages gifting someone a blog design can be a great idea. There are tons of beautiful designs sold everywhere online, but for WordPress blogs my favorite places to check are Creative Market (I made a blog post recommending designs for new bloggers HERE) and Hello You Designs (a small business with great designs). You will see that the price range goes from a cheap $15 to about $80. At the end of the day any price will be worth it in my opinion.

Pinterest is the number one traffic source for most bloggers at this point and manually pinning on this website/app everyday can be stressful and exhausting. Tailwind automates this whole process and generates reach for you. It's a fairly cheap investment and they are approved by both Pinterest themselves AND Instagram. I've been using it for a year now and it is absolutely worth it and helps you with all kinds of statistics. You can try it for free HERE.

Sign (them) up for a free email course about starting a blog
This is an oddly specific tip and that has a reason. I recently launched a free email course that goes into all the important parts of planning and starting a blog. There is much more to it than just signing up for WordPress. A successful blog is started with the right branding, design and social media knowledge. All of that is explained in a few emails in my "Blogger Starter Pack" course and accompanied by little action steps to take. Sign up HERE.

Buy them an e-course that shows them all the in's and out's
Courses about blogging may be in the Blogging Bundle I mentioned above, but you might have missed the time frame to get that bundle and I wanted to give you another option. One that I created myself. My e-course "Blogging Bossbabe" explains in depth how to start a blog, what analytics are important and how email marketing works. There are multiple video modules and much more written lessons and free downloads helping with starting a blog. I constantly add new lessons and freebies to the course and right now you can even get my self care eBook "MIND, BODY & SOUL" with it. Check it out HERE and feel free to ask questions. The best into into this course is my free "Blogger Starter Kit" so you don't have to blindly buy a course and hope it works. Just test the waters first:
Did you enjoy this post? Share it on Pinterest:
A gift guide for new bloggers by Rabea